About the Better Choices Coalition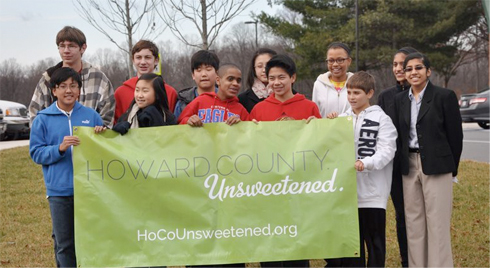 More and more Howard Countians are becoming concerned about sugary drinks. It seems like every day we hear something new: "Sugary drinks are linked to diabetes, sugary drinks cause cavities, sugary drinks hurt sleep and concentration, sugary drinks may make children more aggressive, or sugary drinks cause weight gain." The news on sugary drinks is enough to make anyone worried.
That's why we have launched the Howard County. Unsweetened. Campaign and the Better Choices Coalition of Howard County. The idea is simple: We want to make better drink choices more available at home, in school, at work, in parks, in grocery stores and restaurants, and across the community. As better drinks become more widely available, more people will give them a try and perhaps even switch their drink entirely.
To guide this effort, the Better Choices Coalition is helping Howard County organizations and their members to:
Learn about the over 300 better drink choices available on the market today
Offer better drink choices at meetings and events
Change what is sold in vending machines under their control
By joining the coalition, you too can join the effort to promote better drink choices across Howard County through your organization's unique involvement in the community.
By becoming a Better Choices Coalition member, you will join a community of local organizations in promoting better health for Howard County families. For your first six months as a member, you will receive monthly, user-friendly guides to sharing interactive resources that promote better beverages in the Howard County community. Join now!